More About Jimmy
USTA National High Performance Coach
SCJTL Training Center Director
Performance|Competition Training Head Coach
SCJTL Training Center Director
ATP Tour Player - ITF Professional Circuit Player
2012 USA Men's #150 - #18 National Men's Amateur - #2 Eastern Men's Open
Jimmy Delevante is an SCJTL Player Development Coach and a USTA National High Performance Coach.
At SCJTL he serves as the Performance|Competition Training and Team Head Coach, Tennis Academy Assistant Director, and Summer League Program Coordinator and Director of Tennis at the SCJTL Training Center in Commack, NY.

Jimmy is a USPTA certified tennis professional and a certified 10+Under Tennis specialist and USTA Eastern Clinician.

Jimmy also became a certified Personal Fitness Trainer through the ISSA in 2010 and continued to receive an additional certification as a Master Personal Trainer.

An All-State player and graduate of Commack HS and Queens College men's varsity tennis players. He is heavily involved it tennis all year round. Jimmy is a regisytered ITF Professional Circuit Player and played ATP tournaments in US, Mexico, and Peru in 2012. He achieved an outstanding ranking record of #2 Eastern Mens Open, #18 US Amateur, and #150 USA Men's Open.

Jimmy community tennis involvement includes currently serving as Vice President of the Suffolk County Tennis and Education Foundation (sctef.org) and Matser of Ceremony of the annual Suffolk County Boys and Girls Varsity tennis awards dinners. He is a former USTA Suffolk County District Board member.
Jimmy is member of the Wilson Advisory Staff and a full time Master Professional at Sportime Kings Park from September thru May.
Programs


The SCJTL Summer Tennis League an inclusive "playing" experience for all junior tennis participants. Since 1997 the SCJTL Summer Tennis League has offered all participants the opportunity to play on teams on a league that emphasizes fun, fitness and friends.
Tennis Lessons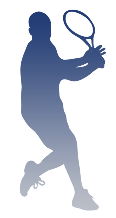 Joe Arias is available for a full range of tennis lessons and personal coaching services. Private and group lessons for all ages and levels. Specialist in tennis biomechanics corrections and improvements, game style enhancement, singles and oubles training .
Find Out More About Tennis Lessons
SCJTL Training Centers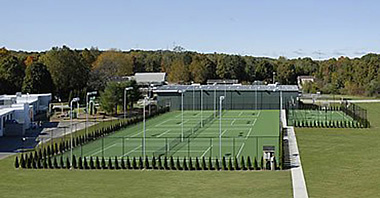 The SCJTL Training Centers are learning and skill development facilities. Kids and adults learn and improve tennis skills thru SCJTL Personal Coaching Services and SCJT Player Development programs.
Find Out More About SCJT Training Center
SCTEF

Suffolk County Tennis and Education Foundation, Inc. (SCTEF) is a New York State, non profit corporation and Federal 501(c)(3) created in 2003, with the purpose of providing athletic, educational and charitable activities to all Suffolk County residents regardless of age, ability or socio-economic status.